Canada Gold Buyer's – Friendly Professional Service, Rated #1!
Canada Gold Buyer's located in the greater Toronto, Ontario area.  We are trusted buyers of Gold, Platinum and Silver jewelry, coins, silverware, dental gold, scrap gold and much more. With over a decade of experience purchasing your unwanted precious metals Canada Wide.
Please note, we will be closed until further notice, if you are a previous client or would like help with the value of your items please use our contact form.
Get paid top dollar for your unwanted items quickly and easily. Do you have unwanted gold jewelry or scrap gold? Are you wondering how much it is worth these days? Why guess?…
Canada Gold Buyers offers an Honest, Guaranteed service.  Call us for a free estimate on your items or use our contact form to receive an estimate via email using our safe and secured message system.
We'd love to put money into your bank account!
Your Money $$$ FAST – Guaranteed
Do you have unwanted gold jewelry or scrap gold? Are you wondering how much it is worth these days? Why guess?…
Canada Gold Buyers offers an Honest Guaranteed service. Call now for a FREE estimate:
1 887 446 7347 We would love to put money into your bank account!
Turn Your Gold Into $$$ in 3 Easy Steps
Read on and we'll tell you how…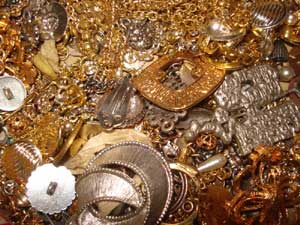 We've all accumulated old, out of style gold jewelry. You may have kept broken or twisted chains or necklaces, things you no longer wear, 1 remaining earring from a previous set because you knew they were of value.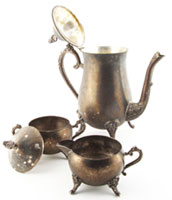 Do you have an old silver tea set or silverware? Have you collected any scrap gold?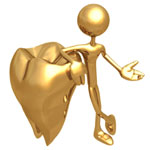 What about Dental Gold? Yes, we buy your dental gold too!
What Makes Us Different?
You will have confidence in our company after you have experienced our honest professional services. We handle your precious metals with the utmost care and efficiency.  Plus we list our current prices for scrap gold, silver, platinum and coins for you to see.  If a company does not list or will not tell you their current payment prices do not deal with them.
How Can We Help You?
By offering you advice, testing with the latest equipment for evaluations, pricing and fast efficient purchasing services so you can feel safe and secure with the sale of your items.
Before you sell your scrap gold there are some questions you need to ask a gold buyer.
How Much Will I Get For My Gold?
Canada Gold Buyers use professional testing equipment to assess the quality and karat of your items. You can rest assured that you will get a fair market value with us.
What Are Your Scrap Gold Prices?
Unlike most companies we list our prices for your reassurance. Click here to see our current scrap gold prices.
How Long Does It Take To Get My Money?
We're fast as lightning, we pride ourselves on service. Once we receive your items you can have money in your bank account in as little as 48hrs.
Why Should I Deal With Your Company?
We have hundreds of satisfied clients Canada Wide, don't take our word for it, click here to see what they say about us.
What Do You Buy?
We buy all kinds of karat gold in any condition, any kind of gold jewelry good or broken condition, all kinds of silver and platinum. Click here to see What We Buy
Have Questions?
If you have questions about your gold, platinum or silver items we encourage you to send us an email via our secure contact form or call us in Canada at 1 877 446 7347.
---

Click here to learn about our Web Only Coupon
… that keeps more $$$ money in your pocket.
---
You may not realize this … but you have actually been saving money by keeping your precious metals! If you are looking to turn your items into $$$ you can be confident that you have discovered the best company and the easiest way to liquidate your assets!
When You Take Advantage Of Canada Gold Buyers Services: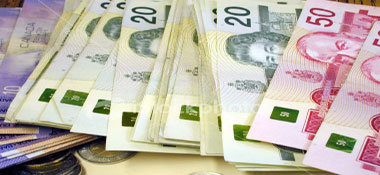 You will receive ….. The Highest Prices!




You will receive ….. Fast Professional Service!




You will receive ….. Guaranteed Satisfaction!
It's as easy as 1, 2, 3:
Step 1:
Send Us Your Items From Anywhere In Canada Or Book An Appointment At Our Office
Step 2:
Get Your FREE Value Estimate
Step 3:
Sit Back and Receive Your Money!
Just Click here to get started!
Areas Served:

If you're thinking of selling your unwanted gold, platinum or silver remember we buy gold and precious metals Canada wide including:

Ontario Ont, British Columbia BC, Alberta AB, Saskatchewan, Manitoba MB, Quebec Que, Nova Scotia NS, New Brunswick, Newfoundland and Labrador, Prince Edward Island PEI, Yukon, Nunavut and the North West Territories NWT
Other Interesting Articles:
1. Find out how much your silver is worth with real world examples.